Description
Adds Gutenberg blocks to help embed Simplecast players and connect with the Simplecast API to display podcast feeds automatically. Developed by CleverOgre in Pensacola, Florida.
Includes the following Gutenberg Blocks:
Simplecast Embed
Simplecast Podcast Title
Simplecast Podcast Author
Simplecast Podcast Description
Simplecast Podcast Links
Simplecast Podcast Episodes
Includes the following shortcodes:
[simplecast-embed url="…"]
Installation
Upload the plugin files to the /wp-content/plugins/OgreSimplecast directory to ensure that it is active.
FAQ
What is this plugin?
If you do know what plugin you have downloaded, please contact CleverOgre for more information. This plugin is only developed for a small, private audience.
Screenshots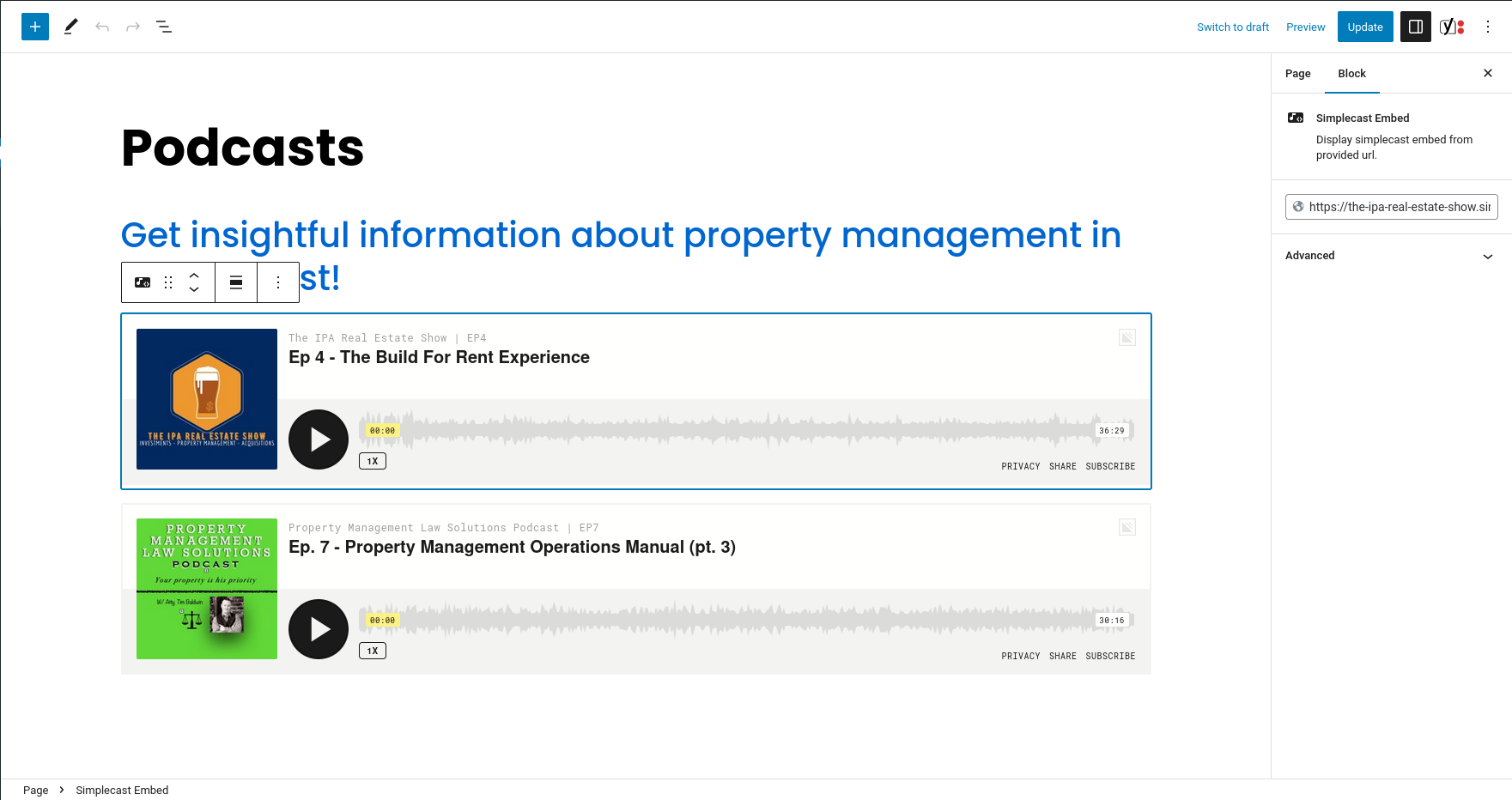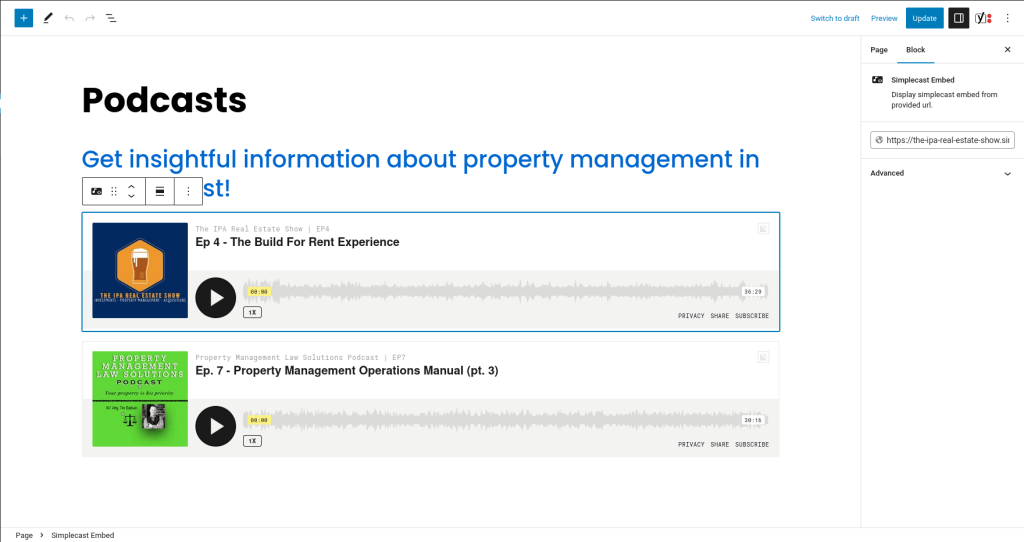 Details
Requires at least: 6.0
Tested up to: 6.2.2
Stable tag: 0.1.0
License: GPLv2 or later
Changelog
0.1.0 - 2023-06-08
Initial build of OgreSimplecast plugin.